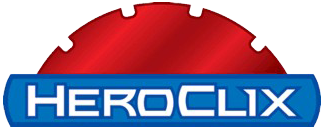 Mondays 5:30pm @Matt's Cavalcade
Thursdays 5:30pm @The MattCave
House Rules

Unless otherwise noted, events other than Sealed/Draft will have prizes awarded solely on the basis of Fellowship. Fellowship will generally be determined by a vote of all participants with each player voting for someone they actually played (or no one at all). The Judge will act as tiebreaker and may nullify the results of the voting if they appear to be rigged.


Participants in sealed play may redesign their team in between rounds if time allows.


SILVER AGE - All figures, objects and maps are legal except team dials. No tactics may be used except for ATA's. Any game mechanics under review on the Wizkids Watchlist may not be used (though the figures may if it is possible to play the figure without a questionable mechanic).


GOLDEN AGE - All game elements are legal (including feats, bfcs, bystanders, resource dials, event dials)


MODERN AGE - All game elements from Superman or more recent sets


If you think your opponent is cheating, talk to the judge directly, not your opponent.


If anything is in doubt, consult the judge as soon as the doubt arises. If you have a lingering question going into the tournament, ask before the tournament starts.


Seating priority - First priority for limited seating events such as Fear Itself will be given to those who have attended any non-FI events at the shop in the preceding 30 days (usually about 8 players). Secondary priority will go to those who sign up on this site in the order of their registration. Others will be seated on a first come, first serve, basis.
To sign up in advance at our store, please go to the Wizkids Event System
Matt's Cavalcade
2075 NW Buchanan Ave.

Corvallis, OR 97330

541-752-6757
MattCave
425 Jackson St. SE

Albany, OR 97322

541-704-0550
Toll Free: 1-800-AT-MATTS